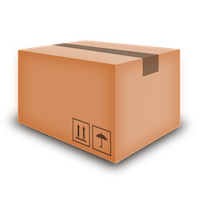 Road Freight
The Shipping-To.com Road Freight directory is the simplest and fastest way for you to find national and international road freight haulage firms for your next shipment of private or commercial goods. Regardless of whether you are looking for a road freight consolidator or someone who can offer a TL (Truckload) service, our listed companies should be able to meet your needs.
Use the map below to select the country for your Road Freight:
Locating Road Freight Companies
To find the right solution to your road freight shipping dilemma, begin browsing through our directory of local, national and international haulers. Simply contact those that meet your requirements to begin receiving obligation free quotes.
Compare Road Freight Services
The majority of road freight companies offer a variety of different kinds of shipping services. Choose between full and self-service moving, and full load to consolidated services. Make sure that you pick the service and company that suits your needs.
Road Freight Message Board:
Panama / Bahrain

We are Freight forwarder and custom clearing agent for Import and export By Air Freight, Sea Freight and Road. we are capable of handling Door/Door all kind of Freight, Transport, Packing, Removal for any type of cargo including reefer and oog. Abdu ...

Freight forwarder from XIAMEN,CHINA to Russia port, welcome to contact.

Dear Sir or Madam, I am Linda from Besline Logistics in XIAMEN,CHINA. This is the website of our company: WWW.BESLINE.NET. I would hereby like to introduce our company as described below in brief, and wish to develop a cooperative relationship with ...

INTERNTIONAL SHIPPING TO/FROM IMBABWE BY AISEA R N AIL

Cargo Plus is an exclusive freight forwarding and customs clearing agent in Zimbabwe. With offices at major ports of entry ie Harare Airport, Beitbridge, Forbes Mutare, Plumtree, etc. We also have offices in South Africa and Beira Mozambique. We tai ...