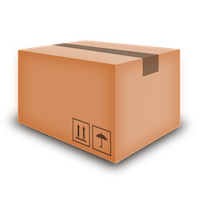 Road Freight
This directory of Road Freight companies let's you search for and compare between road haulers by country or by category. This distinction has been made because the kind of road freight that you may be looking to ship could be unique in nature or might be serviceable by comparable shippers. Other categories of interest might include international shipping, freight shipping, cargo shipping and freight forwarders.
Use the map below to select the country for your Road Freight:
National & International Road Freight
Receiving national or international road freight quotes has never been simpler. By selecting from the following list of countries you should be able to find multiple road freight carriers and agents capable of safely transporting your consignment of goods.
Comparing Road Freight Firms
If you are looking for a road freight firm to transport your goods internationally, make sure that they will take care of all necessary customs and/or excise forms as required. This will dramatically cut down on shipping times and any extra costs.
Road Freight Message Board:
International Freight forwarders in Malta

I own a small merchandising company here in Boston, Massachusetts, in the United States. I have received many questions and comments from my customers about a certain product that is made by a company located in Malta. I had thought that by simply co ...

Materials Freight forwarders in Guinea

I must contact with materials freight forwarders in Guinea who can assist me in completing orders with a local company. I own a small company here in southern Italy. Many of my customers have requested that I carry a certain item that is made by a co ...

Textile Freight forwarders in Haiti

My employer has asked me to locate textile freight forwarders in Haiti. I would assume these freight forwarders would not have to be physically located in Haiti, only that you do business as a freight forwarder there. If you do provide textile freigh ...